When travelling with air weapons abroad, we all know that it is not a simple thing. Legislation in EU countries is often different in access to air guns, so it is good to have some documents or paperwork.
So what do you do if you need to travel with your airgun to another country? In general the problematic country is Germany, which cannot be avoided, and which is also known for its bureaucracy and the necessity to have some paperwork for anything. They have 7,5 joules limit so most of  the airguns we use are not legal there.
Police checking is rather rare in Germany but sometimes it happens. First of all German policeman will try to find F in a pentagram on the airgun - it is official a German test mark that means that airgun meets conditions according to their law. If they find the F in a pentagram, everything is ok and he will wish you a happy journey. If however they don't find F in pentagram and you have no documents, then you are in big trouble. If you don't have the "magic F" or some documents, the police will confiscates the airgun in question and you will go to court.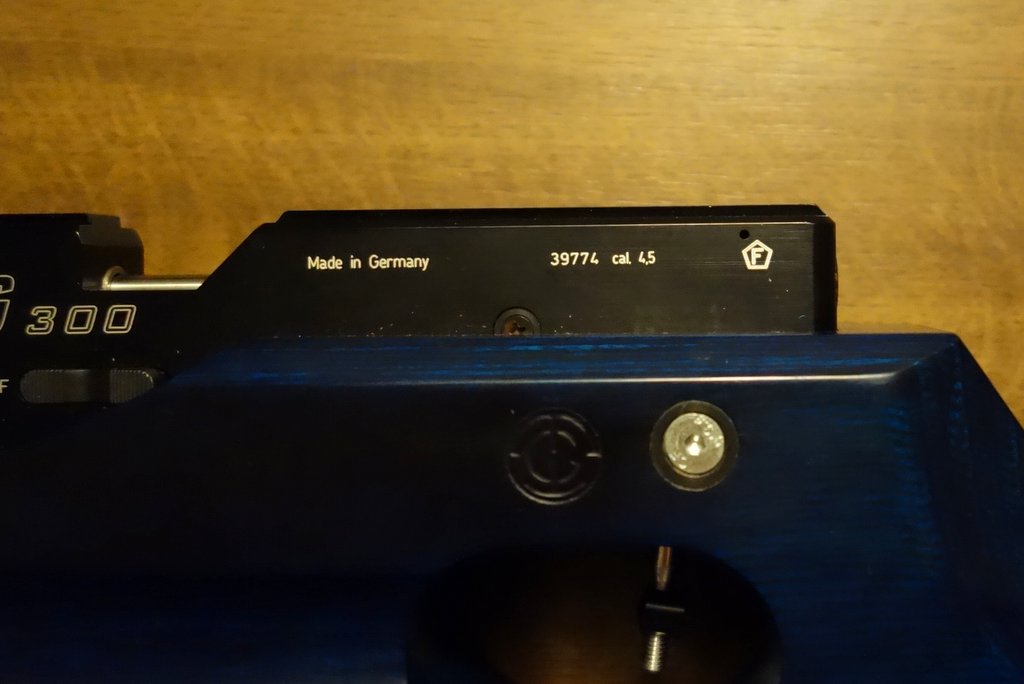 Police doesn't care about power - they don't have chronographs of course. My good friend traveled through Germany with CO2 Umarex for children (manufactured in Germany! - power under 7 joules) and it cost him 3000 euro fee in court (it is not typing error - 3 thousands not hundreds). Nobody cares about power under 7,5 joules, simply you need the F in a pentagram or some documents.


Documents
The best way is to get European Firearms Passport. EFP is used to travel with a weapon to prove the identity and legality of your weapons abroad. It is a standard European document for this purpose - I mean traveling between European countries. So if your country is EU member you should get this document. Simply you need to travel to another country for some sport or hunting event, then you go in appropriate police firearms office and you will get this document: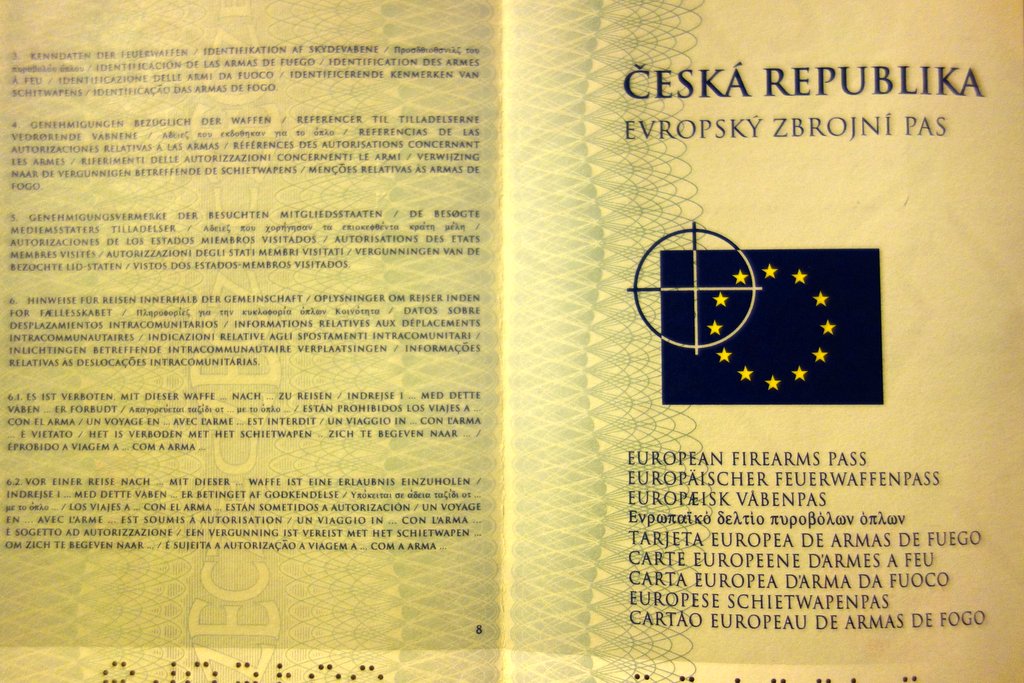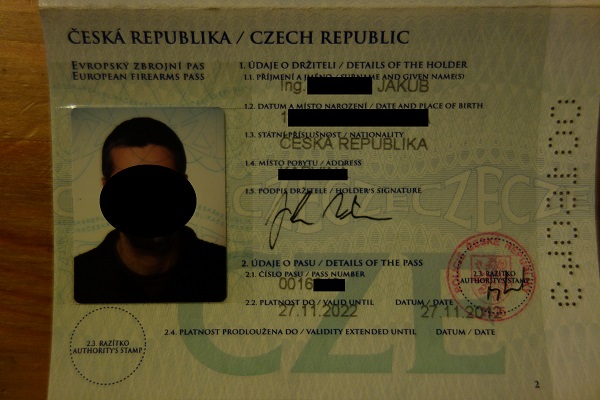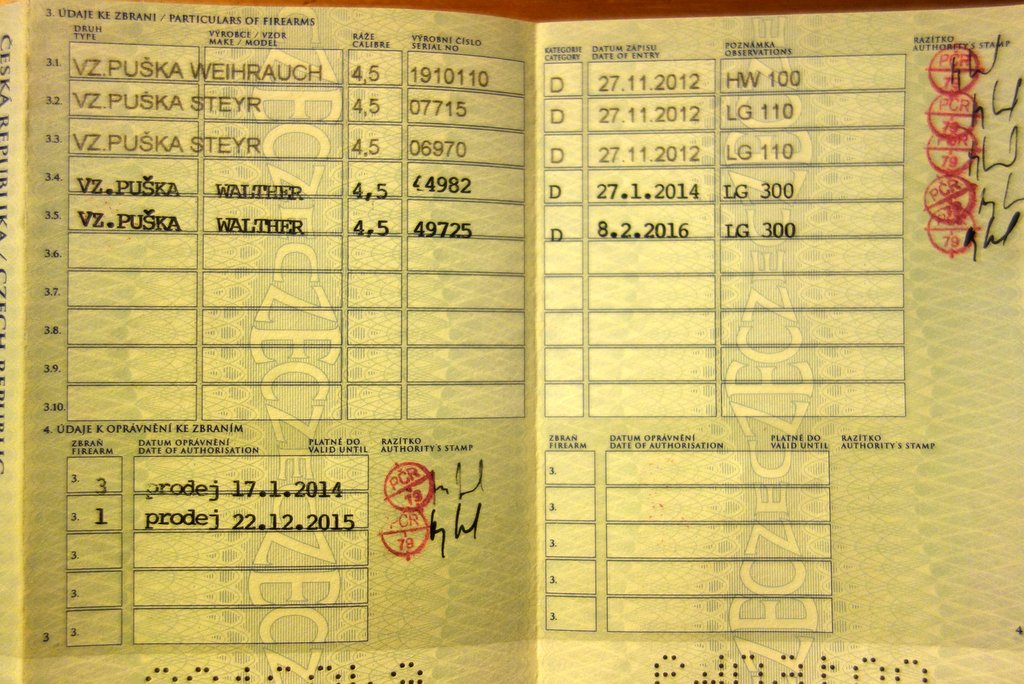 EU legislation is quite reasonable in case of European Firearms Passports. For the EU legislator, it was simply clear that there are people who sometimes need to go to another country occasionally for sports or hunting, and therefore make it as simple as possible. Unfortunately, authorities in some countries ignore international agreements and the right of their citizens to issue this document by which you can prove the legality of your airguns abroad.
But even in this case, everything is not lost!
You can still get a one-time permit to carry arms through Germany. You just have to contact their competent authority (office) and ask them for the release of. The issuance of this permit is charged for about 35 euros, but they can reveal several airguns there.
An example of permission for Polish shooters who traveled through Germany to England in 2017.
You can use local Germany office address in the lower part of document for first contact (on second page).
http://www.whfto.com/images/2018/Scan_Permit_from_Germany.pdf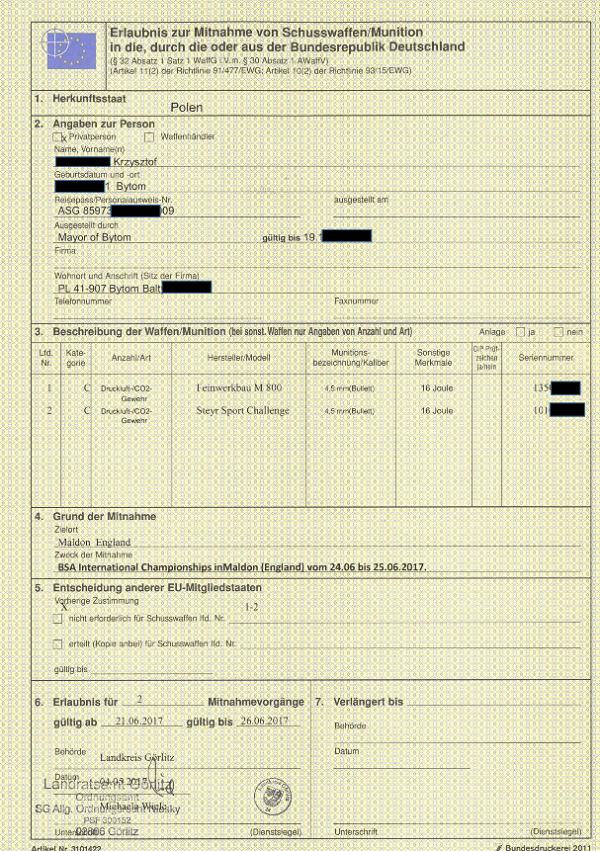 Another example of successful obtaining permission for traveling through Germany to HFT Benelux Open 2018: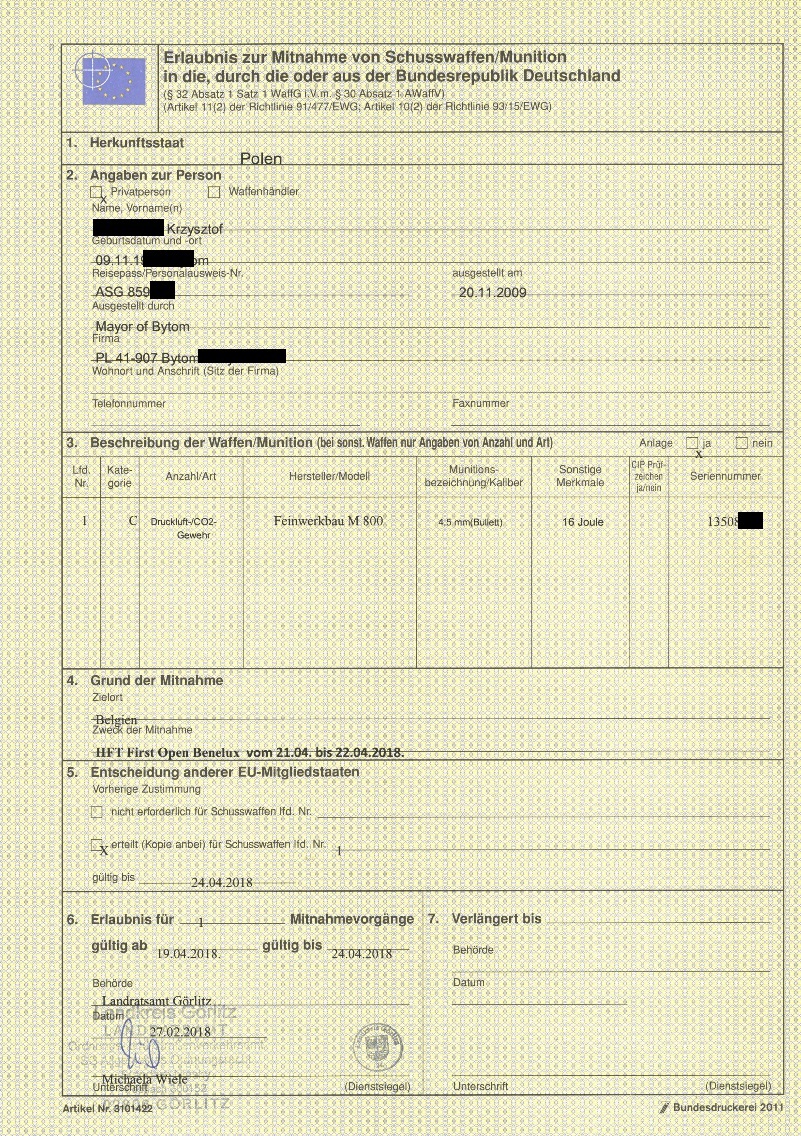 Another example of permission for Slovak shooters who traveled through Germany to Portugal in 2016: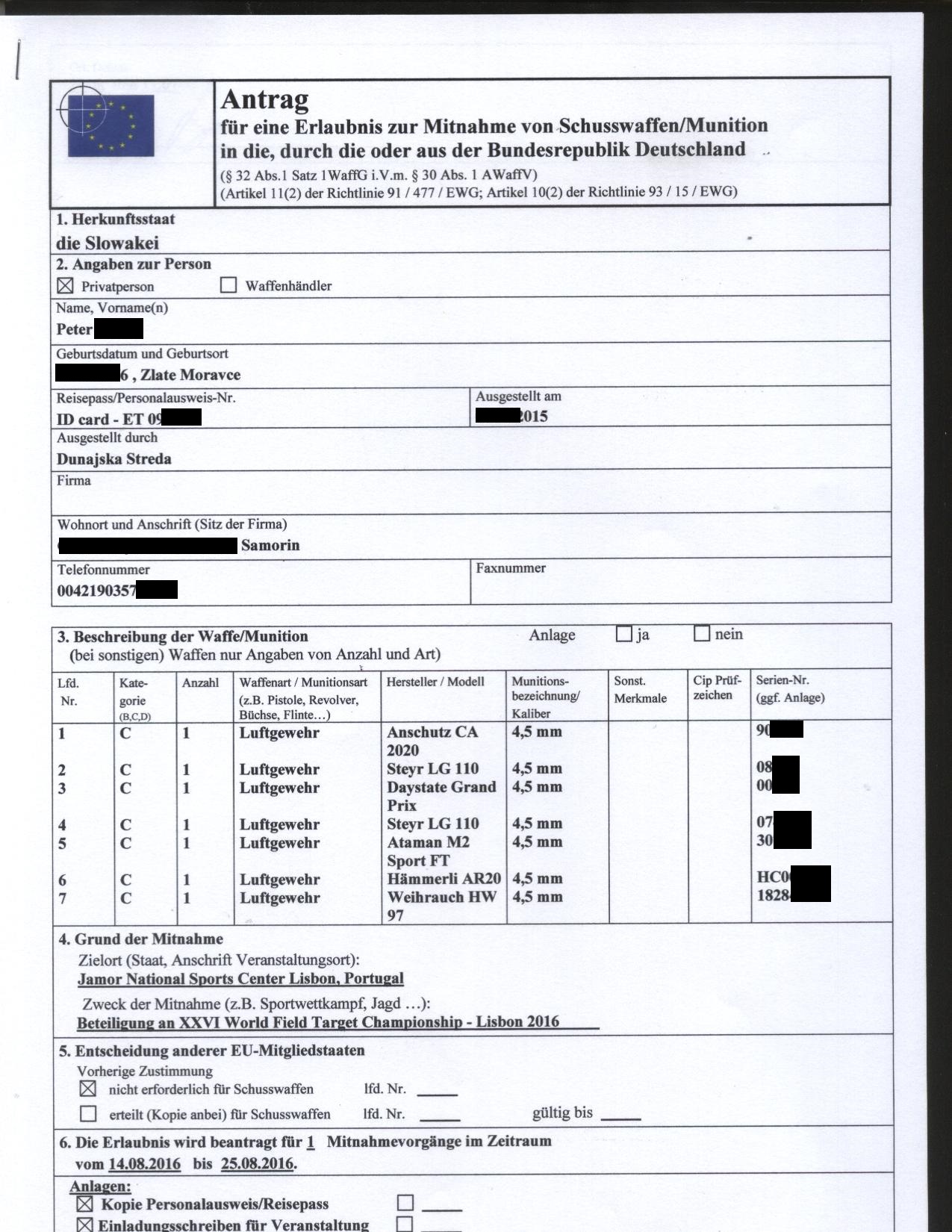 So good luck in dealing with the authorities.